Concrete cleaning and other flat surface cleaning is more difficult and complex than people may assume.
Using a surface cleaning machine without proper technique, water filtration, and pressure can cause scarring on the surface. We use special instruments to measure flow output & PSI, couple that with our knowledge and proper technique to clean the substrates we are working with.
Surfaces like pavers and bricks in some cases, should not be cleaned with high pressure, so we use our cleaners and tools to provide a perfect clean while maintaining the integrity of the surface.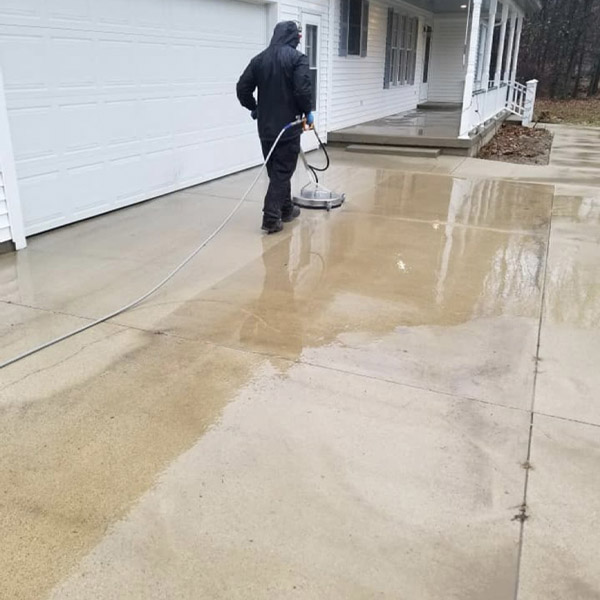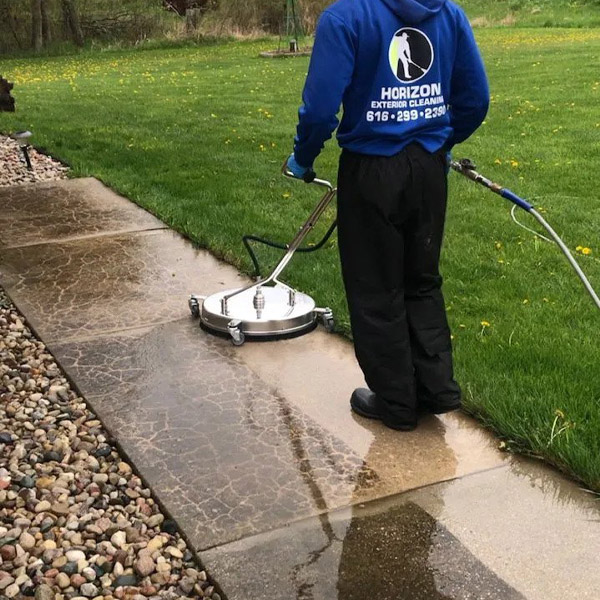 Speaking of integrity when applied to flat surface work, it's important to hire a contractor who has it. Concrete can be cleaned with just high pressure alone and look similar, in most cases to having been cleaned with high pressure and the proper soft wash treatment.
When soft washing is done in conjunction with high pressure it not only provides the very best and brightest results, but it also prolongs the clean using chemistry to kill the organic growth on the surface that with high pressure alone will come back quickly.
Most contractors fail to use and/or understand the proper solution ratios and/or do not have the systems to achieve it. While they attempt to provide this, they fall short and your investment follows. If you want it done right and with integrity use us the Pioneers of Surface Science Based Cleaning.
Schedule Concrete or Flat Surface Service
Call Horizon Exterior Cleaning today to schedule your service. We will provide you with an honest quote for your specific exterior washing project.