Could your exterior use a revitalization?
Turn to Horizon Exterior Cleaning. We offer professional exterior restoration services including rust, hard water, oxidation, gutter whitening, graffiti removal, oil stain clean up, and wood restoration. Call our team today to learn more about our exterior restoration services!
Are your wood exteriors looking dingy? Horizon Exterior Cleaning provides wood cleaning services to restore the look of your wood exterior.
Horizon Exterior Cleaning provides rust restoration on concrete, gutters, windows, vinyl or stucco siding and more.
Instead of replacing, let us save you money by restoring!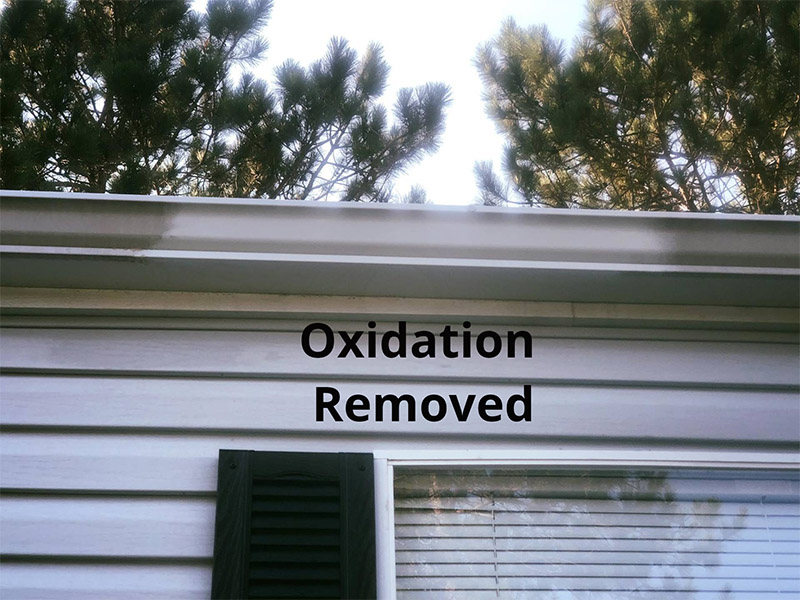 Vinyl siding, gutters, doors, & other exterior features around your home can become chalky, faded, and discolored overtime from oxidized paint. Similar to your vehicles paint that can be washed but in order to restore the shine a buff and wax is required.
Just like buffing our restoration cleaning service removes years of age, bringing the shine and luster back into your home. This service is not something that home owners need to have done annually but when the time comes for your restoration, we are here to help.